Written , designed, and photographed by me. Originally published in Issue 04 of Selva Beat. Also online here.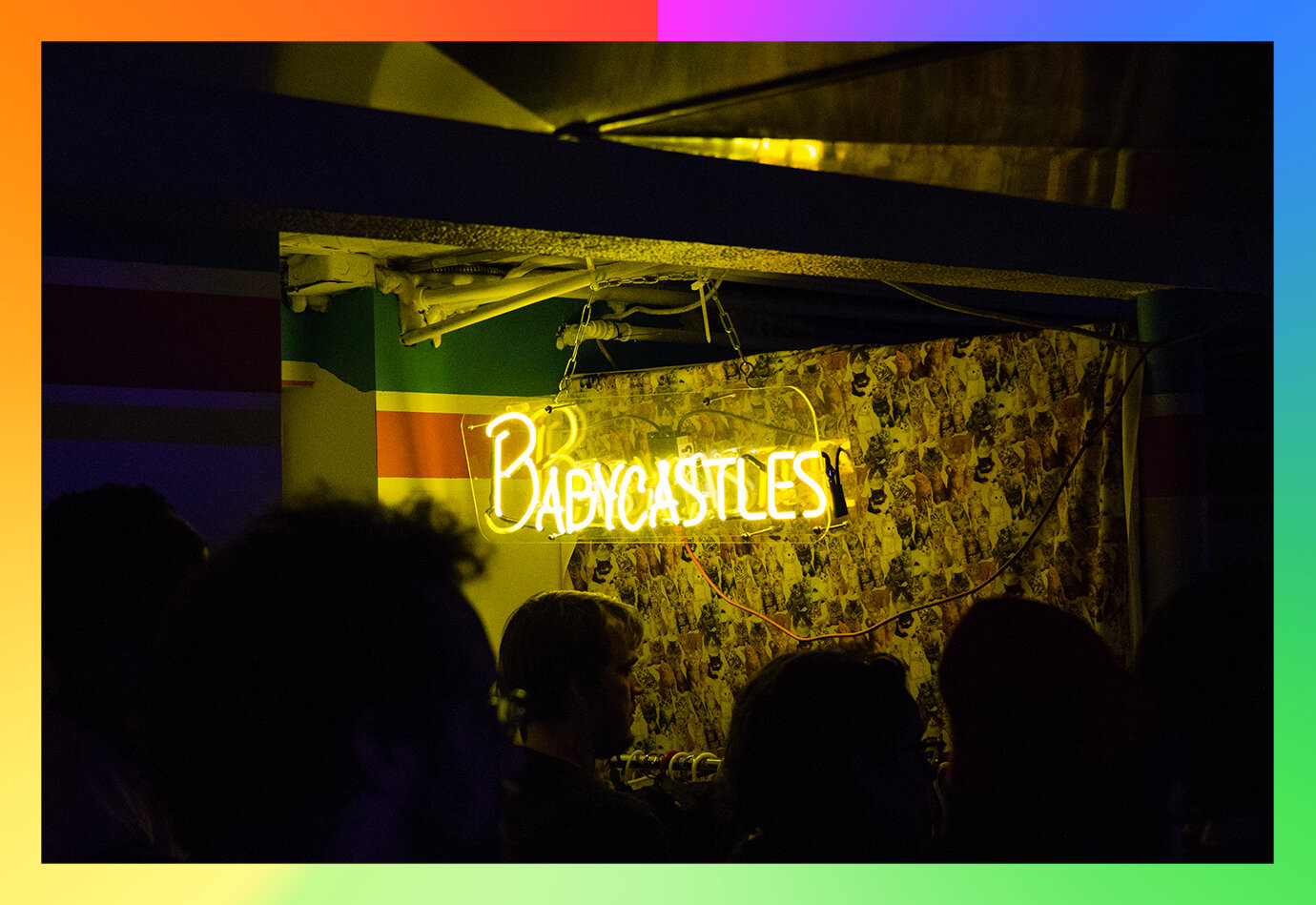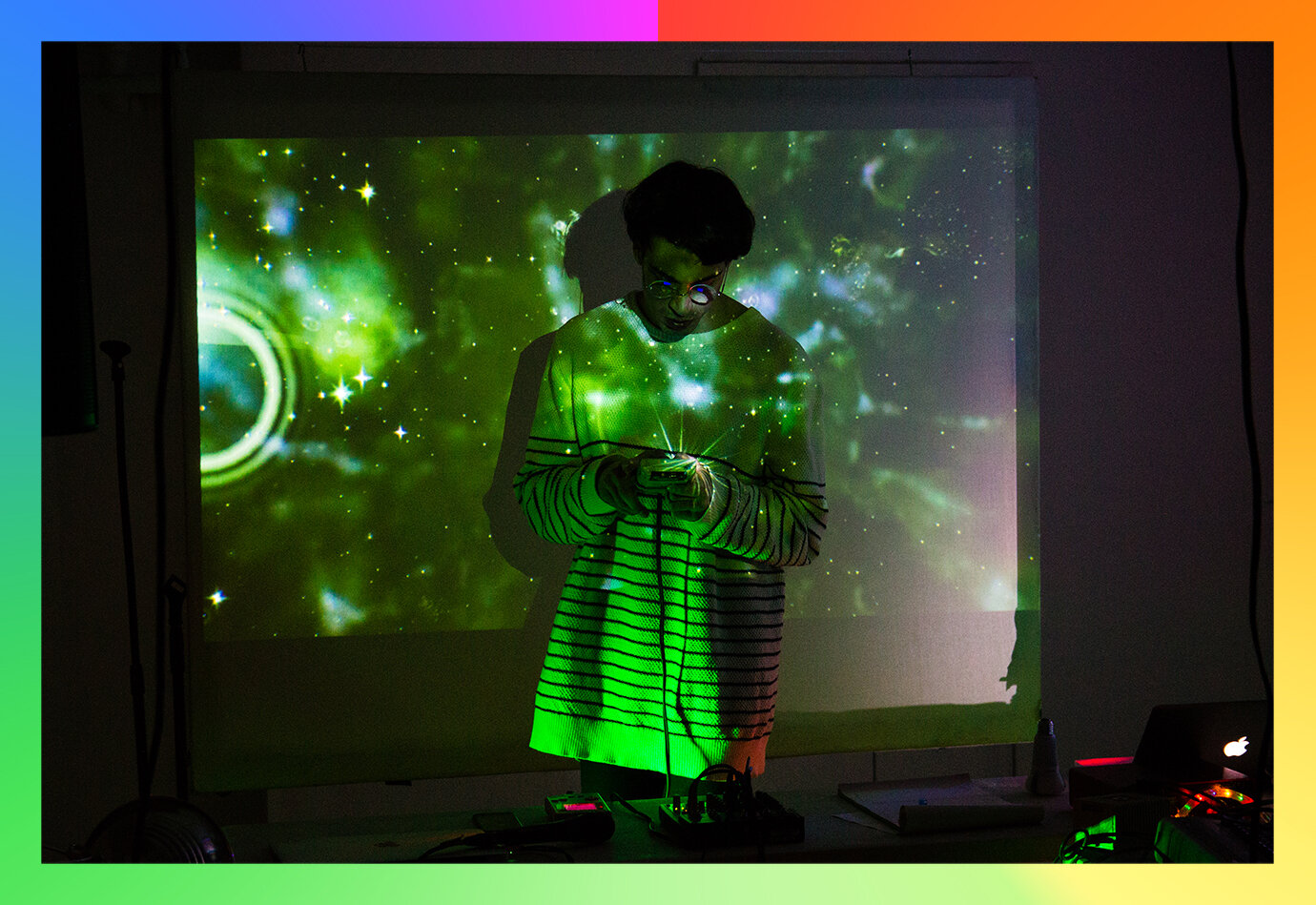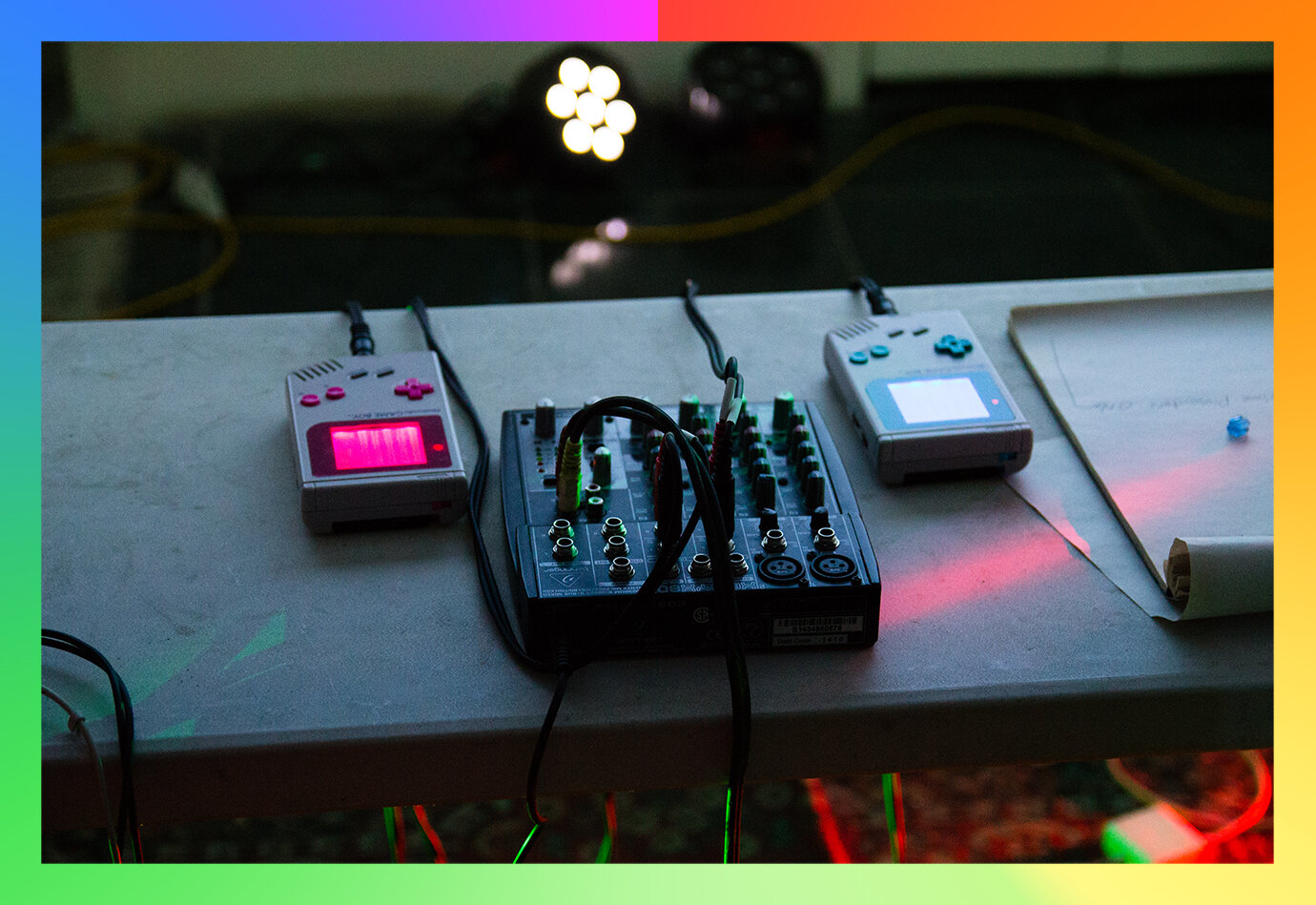 Stepping out of the 14th Street subway station, I walk less than a block to address number 145. I find myself in front of the nondescript door of a brownstone sandwiched between a frame shop and a threading salon. I've come to Babycastles, a place where the literal and figurative underground indie game developer community connects with the broader arts community, for an event called Synchrony NYC. I ring the buzzer, show my ticket, and am ushered to a space reminiscent of a basement rec room, the kind of place where you'd play video games for hours at a time with your BFFs as a kid. I take in the neon lights, vintage arcade cabinets turned art pieces, and an array of hardware set up at the front of the room. Synchrony NYC is an annual event that kicks off with a concert of chiptune — a type of music made on the 8-bit sound chips of early gaming systems — accompanied by demos, small computer programs that output visuals.
I'm one of the first to arrive and start chatting with some of the crew and artists. I meet Nick Montfort, who will later write demos in real time to create a visual background for musician Sean Lee. Anton Marek, the sound engineer for the event, talks with me about his own experiences with chiptune music. I meet Billy Murphy and chat with them over DMs about their performance and work after the show. More people and an excited chatter begin to fill the room. The vibe is convivial and I can tell there's camaraderie among the other attendees, like they all know each other. Someone up front cuts into the noise with an announcement that the show is about to begin, and we move closer to the tables of jumbled hardware for a better view.